Luann Beacom
AWHONN Member since 1987
AWHONN Fetal Heart Monitoring Instructor Trainer since 1995
FEATURED IN THE APRIL 2018 AWHONN EXPRESS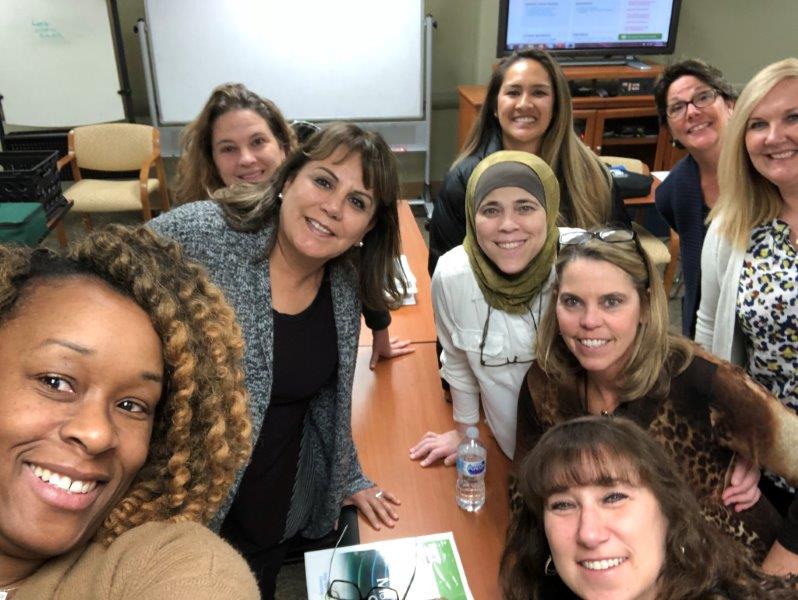 I've been an AWHONN Fetal Heart Monitor (FHM) Instructor Trainer since the mid-1990s.  I recall how excited I was when I heard from Kathy O'Connell (one of the first Instructor Trainers) that AWHONN was developing a course that would standardize categories of variability.  It's hard for newer nurses to imagine, but the categories we used for variability had different names and depended on the hospital where you worked or whose class you had recently attended.  The same was true about how to determine fetal heart rate baseline and what constituted a normal baseline. No one talked the same language at all. So I was ALL over it, even before I became an Instructor.  I needed to write the FHM policy for my hospital so I used the categories of baseline rate and variability that were going to be included in the new AWHONN course.  I knew immediately that I wanted to become an Instructor and become part of the process for standardizing FHM education.
Another "AH-HA!" moment with the AWHONN FHM courses was when AWHONN started to teach the NICHD terminology.  While nurses still may question the definitions of periodic and episodic changes (since not all patterns fit perfectly into these definitions), what they don't realize is how much easier fetal heart rate assessment became when we started using a 1-number baseline and stopped trying to distinguish variability as being short or long term..  AWHONN has helped make these the national standard and I've been happy to have been a part of it.
One of the things I stress as an Instructor Trainer is to "keep your standards high." While it might be easier to "help" someone through a test so they don't fail, it does a disservice to others who are well prepared, as well as to our patients and our profession.  The Intermediate Instructor Course provides strategies that instructors can use to help participants succeed. Maintaining high standards for ourselves as well as for others improves our profession, us as individuals, and our patients.
Finally, as stressed in the Intermediate Instructor Course, becoming an instructor is a huge commitment; but the rewards are also great. The learning that is required boosts one's confidence, allows others to see you as a mentor, and improves the care of your patient population.
To learn more on AWHONN's Fetal Heart Monitoring Program, click here.
To learn how you can become a Fetal Heart Monitoring Instructor Trainer, click here.